Recent Ink:
NEWS: Win Two Years In A Row! 2009 (logo) &
2008 (poster):
SI-LA National Competition!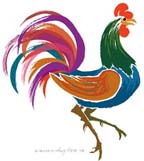 The Art of Selling Wine: Sacramento Business Journal interviews our staff for expert opinions in its special report on Wine Marketing, August 22. Read the article.
"Captivating, fresh design that compels a response"
Our clients say it best - contact us to enhance your marketing.
Link To Senior Designer Warren Dayton's bio on Wikipedia - click here
New Websites/Packaging:
• A line of horse treats! Sundance Kisses.
• Surveying/Biologiacal site SiteConsultingInc.com.
• Wine Label Redesign/new site: IlluminareWinery.com.